Are your marketing campaigns driving profitable returns for your business? Find out now!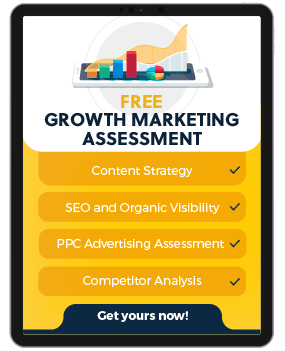 Over 50% of all marketers say that their company's ability to measure and analyze marketing ROI is either sup-par or non-existent. Don't get lost in the metrics!
Take all the guesswork out of your decision making!
Here's what you'll get from a quick phone call:
Content Strategy Assessment (are you producing the right content?)
SEO and Organic Visibility

A

ssessment (can people find you online?)

PPC Advertising Assessment (are your advertising campaigns converting?)
Competitor Analysis (how well is the current market doing?)
*All this and more when you claim your free assessment! Don't miss out, sign up today!