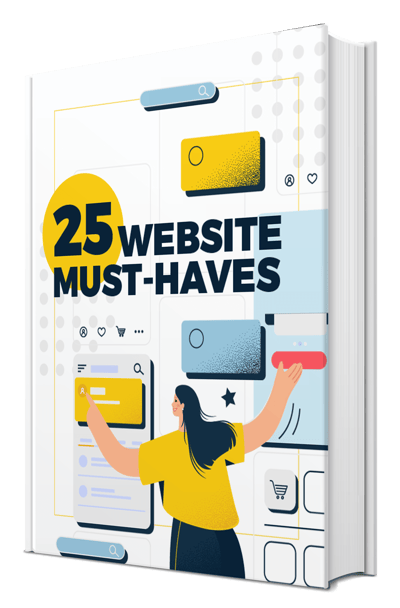 What's the point of having a website when it's not gaining you traffic, sales and leads? This free ebook will teach you everything you need to know to have an effective and high performing website. You will learn:
How to be more visible in search engines (SEO) by optimizing your website pages and building inbound links.
Essential design elements that will enhance User Experience.
Content creation tips on how to attract and keep visitors on your website.
Best practices for converting traffic into leads.
Grab your free copy and start enhancing your website with these 25 must-haves!